Jennifer Dunn-Thomson Scholarship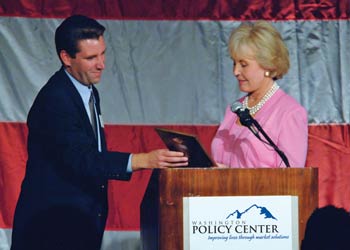 For the seventh consecutive year, WPC will award its annual Jennifer Dunn-Thomson scholarship to a female college student who embodies the late Congresswoman's values of leadership, commitment to public service and personal values. From the $15,000 in total scholarship funds available, recipients may use the money to pay for tuition or an internship on Capitol Hill in Washington, D.C. WPC will help the recipients with an internship placement with a member of Congress.  
Past scholarship winners have used the funds to do incredible things and have become a great addition to our organization. Our first scholarship recipient plays a significant role on our Young Professionals Advisory Board, and another is leading the WPC college club on the Washington State University campus. The deadline to apply is April 15.